Hello, and thank you for stopping by!

My name is Arthur and I would like to take this opportunity to teach people about the water crisis that is currently going on in the world. There are so many countries that don't have fresh water and so many countries that throw away 50 tons of plastic water bottles a year. If we don't start doing something about this water problem, mother earth is going to shake all the humans off her planet like a dog with fleas.

It's time we get serious and address the issue of water. It's one of the only resources that we all have in common and something each of us need, independant of our ethnicity, background, whether your rich or poor, etc. Everyone needs water!

Powered by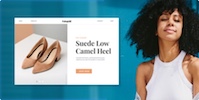 Create your own unique website with customizable templates.